Welcome to Asian Ramblings, a blog for travelers and expats who are finding their feet in Asia.
Photos and Travel Tips
We bring you photos and travel tips about China, Thailand, Cambodia, the Philippines, and the other Asian countries.
Flashpacker style
Most of the content on this blog is focused on "flashpacker".style travel. Flashpackers are people who need a bit more comfort than backpackers. Flashpackers like a bargain but we also like the occasional splurge. We like aircon and hotels with pools when it's super hot!
Flashpackers typically travel with technology (eg iphones and laptops) so we'll also be giving you the intel on using your gadgets while on the road in China and the rest of Asia too.
Warts and all
China travel can involve stress and culture shock, whereas other countries in Asia are much easier to travel in (e.g., Thailand). Our experience of travel materials is that writers and bloggers generally like to be positive and often gloss over some of the difficulties and disappointments of travel. We're rather be prepared for the difficulties and be able to plan accordingly. If you also like to know  about both the negatives and positives, then you've come to the right place.
We love Asia.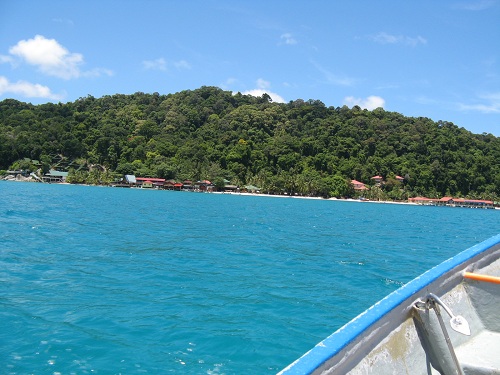 Asia is our favorite continent to travel in. Some of our most favorite spots are the Perhentian Islands in Malaysia, and Thong Nai Pan on Koh Pan Ngan Island. In our opinion, some of the friendliest and most resilient people can be found in Cambodia, which is our favorite country from a people perspective.
Family, couples, and solo friendly travel.
We don't drink or party so this blog will be be suitable for straight-laced readers and people who are traveling in Asia with their children (Asia is very child friendly, although kids experience culture shock and difficulty adjusting to the heat too. – More on this later).
Top Things We Love About Asia
- Great swimming beaches
- Cheap prices
- Budget airlines (We know we're supposed to like trains, but we don't!)
- Tropical fruit
- Great food!
- Relaxed attitude.