The Perhentian Islands are hands down the best beaches in Malaysia and better than the beaches on most of the east coast of Thailand to the north. They are at their best late April through the end of August. For several months the boats to the islands are stopped due to the bad monsoon.
These photos are of Perhentian Besar, the big island.
This is the walk from the last guest house down to the camping beach and shark point. You can pitch a tent at camping beach for around $5. There are police/military divers sometimes down in this area.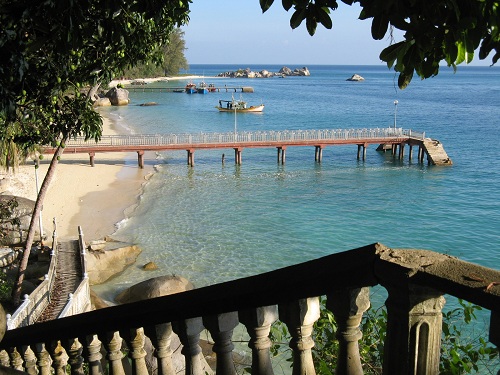 This photo is talking a water taxi over to the other island, Perhentian Kecil. There is a "village" on Kecil and no village at all on Besar. The Kecil village has 3 mini marts but that is about all. Fruit supplies are very limited but you can buy cereal and UHT milk. Boat taxis are priced per person, and start as low as $5 return depending on where on each island you're arriving and departing.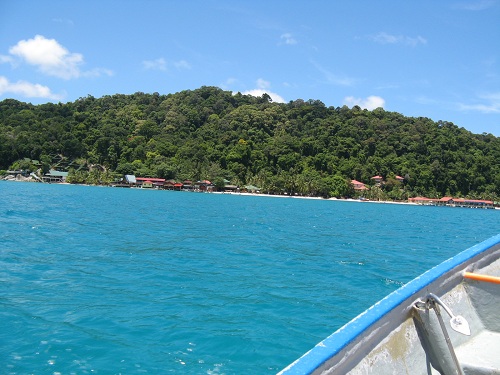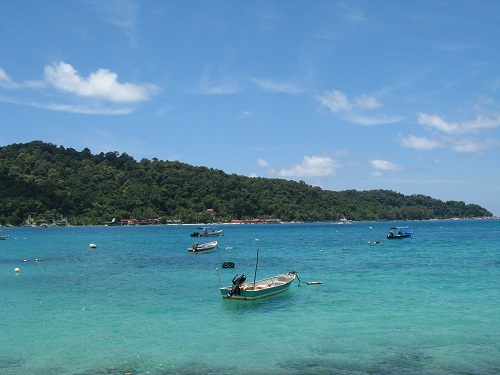 This photo is outside Tuna Bay resort. A lot of people snorkel in this area. Boats arriving at the island from the mainland use this jetty (or one of the other jetties). The boat ride is around 30 minutes and the Tuna Bay boat is the best and safest. Other boats are sometimes not driven safely and I've heard of back and neck injuries from extreme bumps during the boat ride.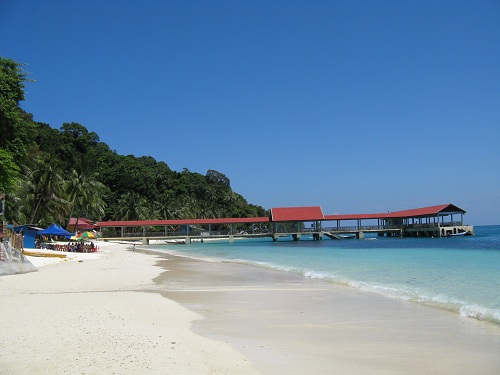 This last photo is outside Abdul's Chalet. Abduls is situated between Tuna Bay and the staircase that takes you to the camping beach. It's the best value place to stay on the island, which costs at least double the prices found in Thailand.