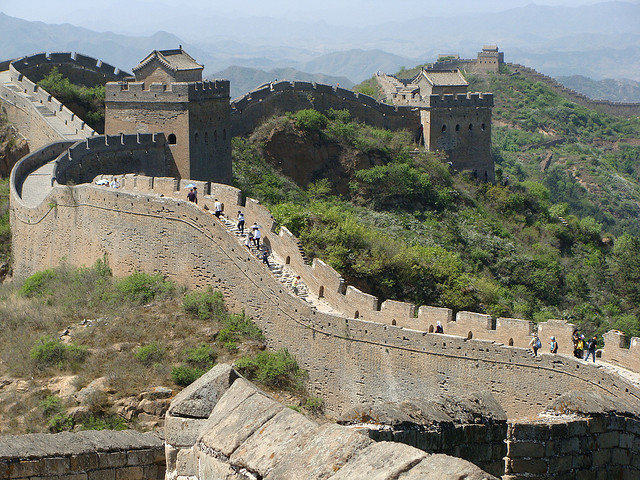 China used to be shut off from the rest of the world by it'd communist leaders and was seen as a mysterious and scary place by most of us. But over the last 10-15 years China has opened itself up to the world and embraced tourism, so much so that western visitors are now much less intimidated about venturing there.
China is a wonderful country to visit, and the only thing to bear in mind is the sheer size of it!
Dipping your toes in with an initial visit to the capital city of Beijing will give you a taste of the culture and colour that China has to offer. Here is a sample itinerary of how you might choose to spend three days in Beijing.
Day one
Day one should be a seriously big sightseeing day, so wear comfortable shoes and take drinking water and snacks! Your first stop should be The Forbidden City, which was the seat of 24 former emperors throughout the Ming and Qing Dynasties, dating as far back as 1368. This is one of the best preserved palaces in the country, if not the world, and is a must visit in the city.
Next up is Tian'anmen Square. A popular meeting spot, this is also the largest public square you will find – it can hold up to a million people! This was where the founding ceremony of the republic was held, however nowadays it is a hotbed of culture, and an hour or so exploring it will show you more about Chinese culture than many other parts of the city.
Grab yourself a coffee before heading to The Summer Palace, yet another beautiful example of Chinese architecture, and one of the best conserved imperial gardens on the planet. This is a great place to sit and watch the world go by for a short while, resting your feet in tranquillity while actually still in the heart of a very busy city.
Your final stop of the day is an epic one, The Temple of Heaven. Again dating back to the Ming and Qing Dynasties, this is where emperors worshipped and is one of the most stunning examples of Chinese architecture you will ever set your eyes on.
You've had a busy day, but finish it off by filling your belly with some delicious Chinese cuisine. Beijing Roast Duck is a traditional dish to try.
Day two
Having done plenty of sightseeing yesterday, it's time to chill out a little and head to Beihai Park. This is the oldest imperial garden in the country, with roots dating back to 907. This is one of the best examples of Chinese gardens around and will show you the history of how these beautiful spaces are made.
Of course, Beijing is a large city, and large cities mean shopping! Beijing is home to many outdoor markets, where you can shop for interesting souvenirs to take home. If you're interested in antiques, head to Panjiayuan Antique Market, however do check what you're buying as there are fakes around. Other than that, there are many other districts solely dedicated to shopping, such as Wangfujing Street, and Xidan Commercial Street, to name just two.
Your evening should be finished off with an iconic example of Chinese culture, by heading to a kung fu show. You will find many around, however The Red Theater is home to the Legend of Kung Fu, and this is probably one of the most popular.
Day three
Beijing is within close reach of a section of the Great Wall of China, so it makes perfect sense that you should visit it! This will be a full day event, so get your comfortable shoes on and remember your camera. You'll find many tours which will take you to the wall, so it's a case of shopping around.
Jiankou is the most photographed part of the wall, and it takes around 2.5 hours to drive to this section. From here you can hike to Mutianu, checking out the Zhengbei Building as you go, for stunning views.
You will no doubt be exhausted from an action packed three days in Beijing, but it is worth every single second!
Image by Don Wick under Creative Commons license.