1. The Central Market is the must-see for any visitor.
This beautiful yellow art deco building was built in 1937 and restored to its full glory just a few years ago. The four wings and central dome contain hundreds of stalls selling jewellery, clothing, shoes, souvenirs, books, food etc. I love to visit it because I adore its architecture, both inside and out. Another popular market for tourists is the Russian Market. The food stalls there are great – I went there for lunch mosts days on my most recent trip as I was staying nearby. For a more authentic experience of a market which is mostly for the locals rather than tourists, I suggest going to the Orussey Market.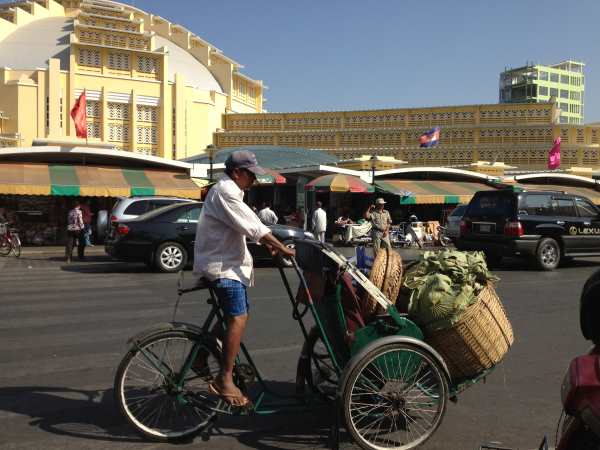 Central Market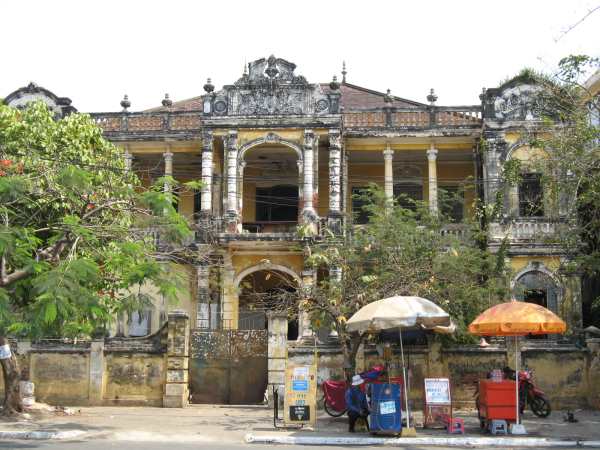 Remains of old French colonial building in Phnom Penh
2. Tuol Sleng Museum.
Cambodia's recent history is dominated by the appalling reign of terror of the Khmer Rouge from 1975-1979. The cities were emptied of people who were forced into the countryside to work as peasants. Tuol Sleng was a former high school that the Khmer Rouge transformed into a torture prison. Thousands of men, women and children were imprisoned there and only 8 or so survived. It is a very sobering place to visit but an important lesson in history. During the Khmer Rouge's rule it is estimated that  up to 2.5 million people were killed. Perhaps half were executed and the rest died of starvation and disease. The food that the peasants grew was sold to pay for the Khmer Rouge's war effort instead of being fed to the people.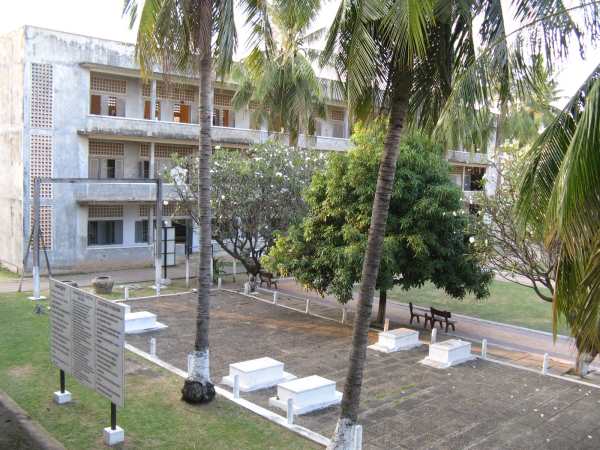 Tuol Sleng Museum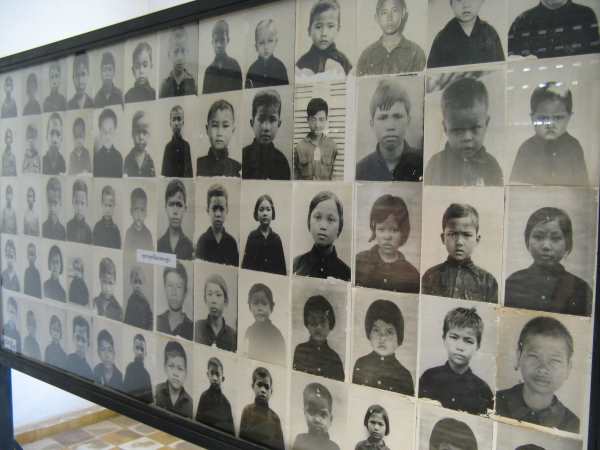 Lost children!!
3. The Killing Fields (Choeung Ek)
On the outskirts of Phnom Penh lies the Killing Fields (Choeung Ek) where it is estimated that the Khmer Rouge executed hundreds of thousands of people. Mass graves containing over 8,000 bodies were discovered at Choeung Ek after the fall of the Khmer Rouge regime. Many of these people had been prisoners at Tuol Sleng.
There is a memorial to those who died and the English audio-guide is excellent and very informative. It costs about US$12 to travel the approximately 17 km there and back by tuk tuk.
4. The Royal Palace and Silver Pagoda.
The Royal Palace is the official residence of King Sihamoni and lies near the river front. Both these buildings have gilded roofs that are stunning examples of classic Khmer architecture with stupas and curved spires. Nearby is the National Museum which is popular with visitors to. I haven't been because I'm not much of a museum person.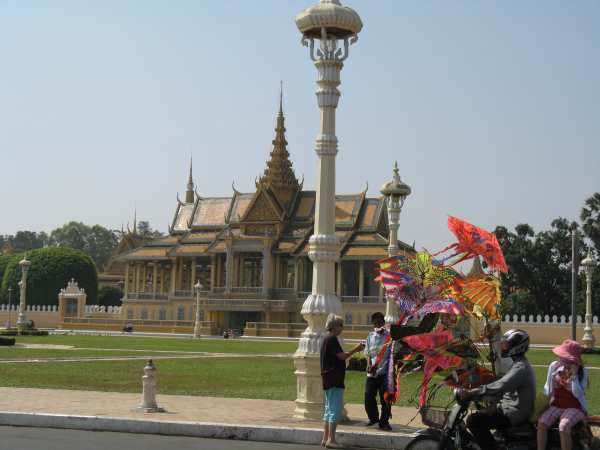 5. Visiting Riverside ( AKA the River Front) and going to the FCC (Foreign Correspondent's Club) for a drink at Happy Hour (5-7pm).
Riverside is one of the main tourist areas of Phnom Penh and overlooks the Tonle Sap river which runs through the city. The FCC which has second floor and roof-top bars has a relaxed atmosphere and has great views over the river and Sisowath Quay below. It   is a great way to spend your early evening after a busy day of sight-seeing.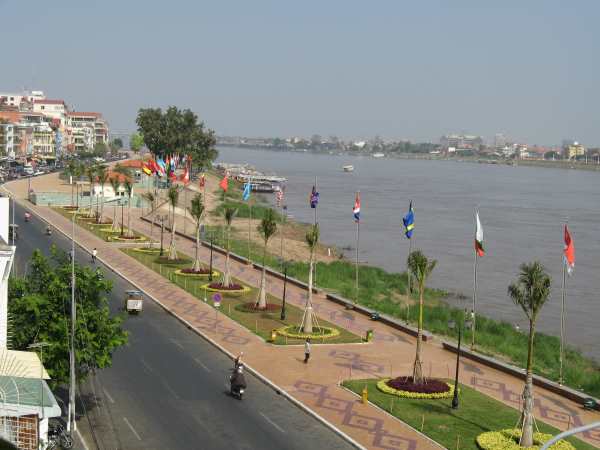 Riverside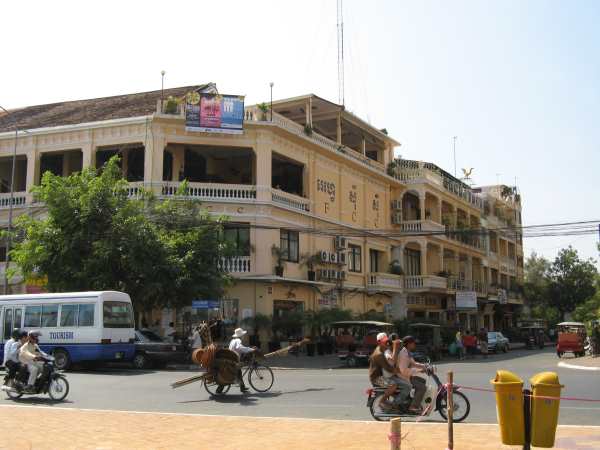 6. NGO Restaurants, Guest Houses and Craft Shops.
The majority of Cambodians live on less than few dollars a day. A excellent way to support the local people is to support NGOs ( Non Governmental Organizations/Charities) that run guest houses, restaurants and craft shops etc. Phnom Penh is a great place to get a massage so why don't you check out Seeing Hand Massage, which provides vocational opportunities for the blind.