Thailand has become a very popular destination for golf lovers, for a number of reasons. The tropical climate, lovely beaches, delicious local cuisine and abundance of high class hotels, make Thailand a perfect place to enjoy a golf holiday. However, the main reason to visit Thailand for a golf holiday, is the tremendous choice, of top quality golf courses in Thailand that are available, throughout the country. We have picked out, what we believe to be, the best golf courses in Thailand.
Black Mountain Golf Club, Hua Hin
Possibly the most famous golf course in Thailand, is Black Mountain Golf Club, which is located in Hua Hin. This golf course has played host to a number of high profile, professional golf tournaments, such as the Thailand Classic and is a very well presented and maintained course. Despite the hard work which clearly goes into the course, Black Mountain has a very natural feel about it and the clubhouse is superb, offering excellent food.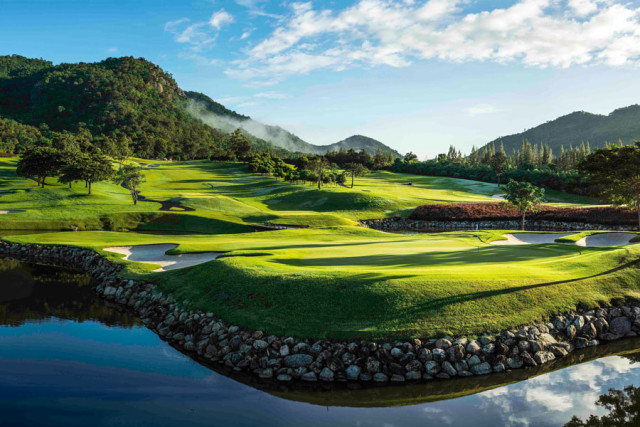 Banyan Golf Club, Hua Hin
Opened, in 2008, Banyan Golf Club is another of Thailand's best. Situated on a former pineapple plantation, there are lovely views towards the mountains of Burma to be enjoyed during a round here. The greens run fast and true and the course is always in good condition, with a choice of six tee boxes. Banyan Golf Club has won many awards and continues to set high standards, making it a must visit in Thailand.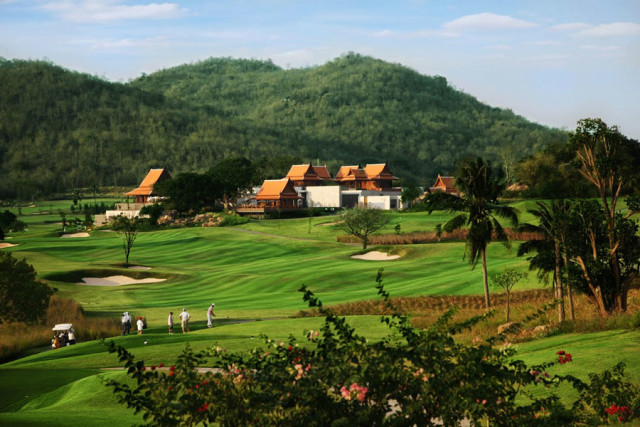 Santiburi Samui Country Club
One of Thailand's more challenging golf courses, is Santiburi Samui Country Club, in Koh Samui. There are fantastic views of the sea, hills and surrounding countryside on the course, which works its way through the foothills of Koh Samui. There are a number of blind tee shots on this course plus tight, jungle lined fairways and this can make things difficult, especially for beginners. There are also numerous changes in elevation, so if it's a real test of your ability you are after, look no further than Santiburi Samui.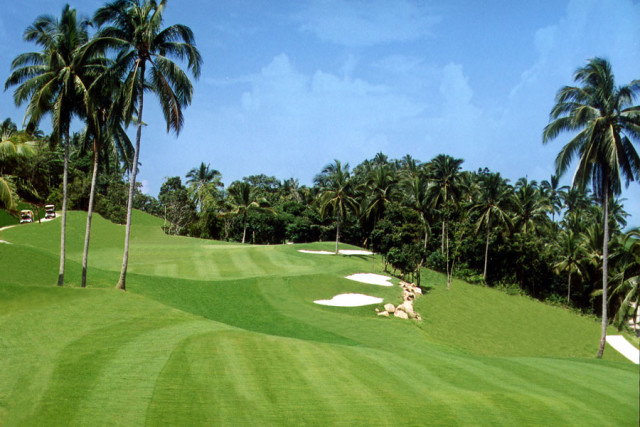 Red Mountain Golf Club, Phuket
Situated in Phuket, is Red Mountain Golf Club and although this is one of the more expensive golf clubs in Thailand, it is easily one of the best. Visually, the course is thrilling, with red sandstone hills and lakes, with narrow landing areas. The course is always kept in top condition and with the price putting many people off, you can have much of the course to yourself at times, allowing you to relax and really soak up the quality of the course and its surroundings.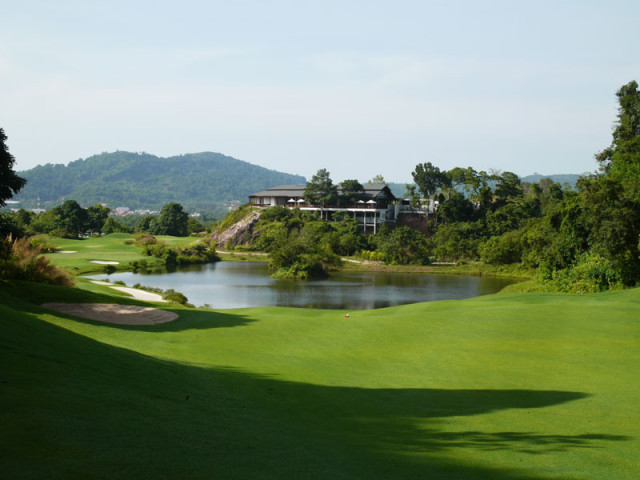 Siam Country Club Old Course, Pattaya
Siam Country Club Old Course, in Pattaya, was the first privately owned golf course in Thailand and remains one of the best. A Mature parkland course, which hosts the LPGA Honda Classic annually, there are a number of lakes and bunkers to avoid, so accurate driving is a must for low scoring. The greens are generous and fast, with frequent undulations but the caddie can advise on the best line to adopt. Look out for the final four holes, which can easily destroy your card, if approached in the wrong manner.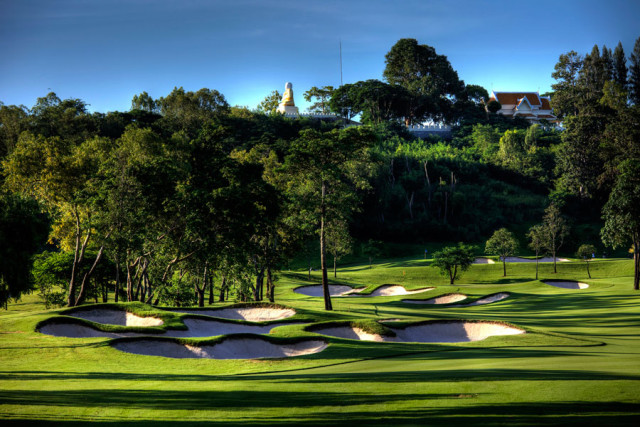 Siam Country Club Plantation Course, Pattaya
Staying with Siam Country Club and the Plantation Course is also one of the best golf courses in Thailand. This is the most difficult course to master at Siam Country Club but also the most scenic. There are lovely views to enjoy of the sea and the city and with numerous elevation changes throughout, correct club selection plays a big part. Blind tee shots and large bunkers are the standout features on the Plantation Course, with greens which can be difficult to read.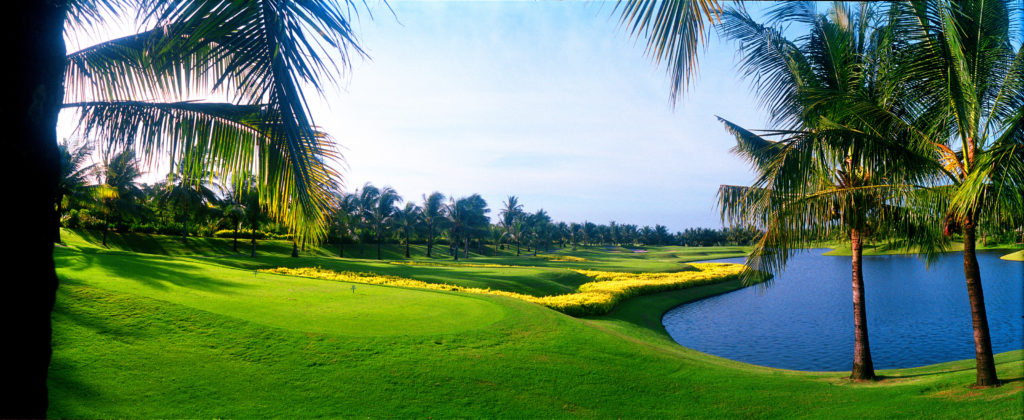 Laem Chabang Country Club, Pattaya
Designed by Jack Nicklaus, Laem Chabang Country Club remains on the top golf courses in the country. Over 20 years old, Laem Chabang can match any of the new golf courses in Thailand and there are three sets of nine holes, all of which offer a different challenge. They are named Mountain, Valley and Lake and they each live up to their names. The course is always in great condition and the clubhouse is one of the best around, offering a wide choice of food.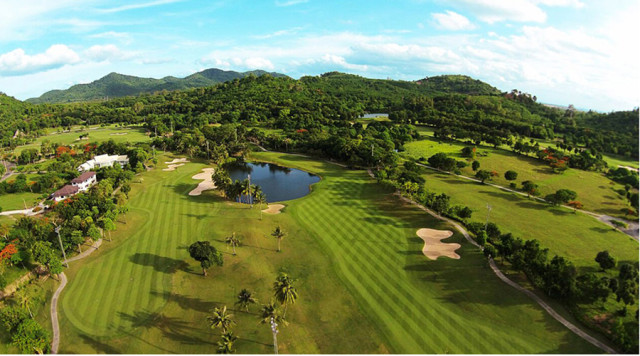 Alpine Golf Sports Club, Bangkok
One-hour Northeast of Bangkok, is the Alpine Golf Sports Club. Having played host to the Johnnie Walker Classic, won by Tiger Woods, the golf course remains one of the best in Thailand, if not the whole of Asia. With sizeable beach bunkers and water encroaching onto the fairway, the Alpine Sports Golf Club gives the feeling of a links course and greens run straight and true. There are great views to enjoy and the surrounding flora and flora adds to the experience.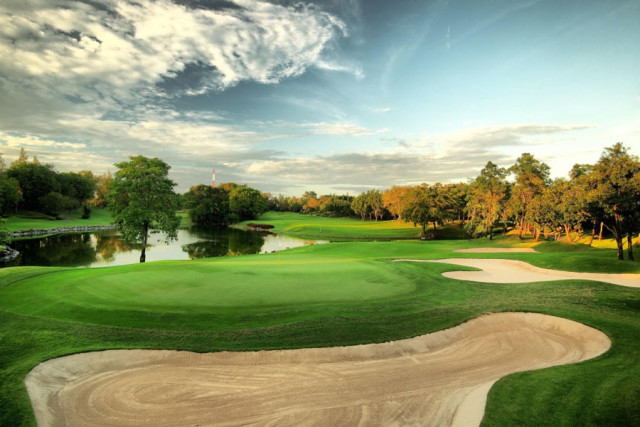 Thai Country Club, Bangkok
Finally, and although labelled as a member only course, Thai Country Club do allow visitors on most days and it's well worth booking a tee time. Located to the Southeast of Bangkok, the level of service here is second to none and the course itself, is always in pristine condition, with often elevated and well protected greens. Boasting luxurious facilities and extremely knowledgeable caddies, if it's an overall golfing experience you are looking for, Thai Country Club should be at the top of the list.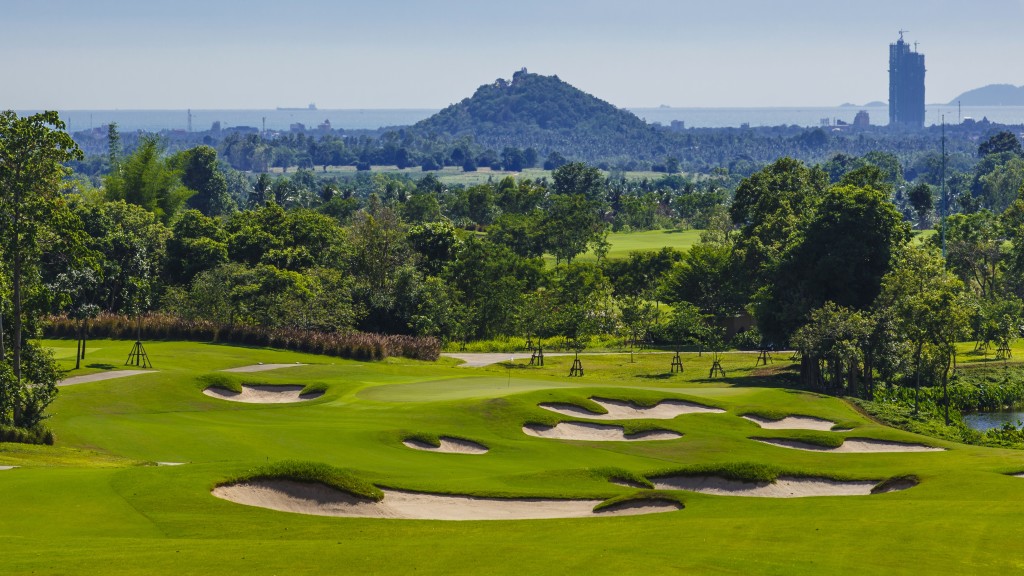 These are some of the best golf courses in Thailand but don't just take our word for it. Book a golf holiday to Thailand today and sample a selection of these great golf courses for yourself.
This post was written in association with Golfsavers.