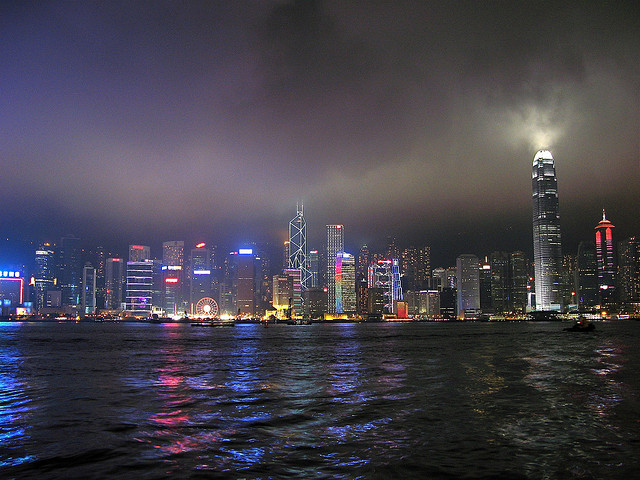 1. Experience Chinese culture without visa hassles.
Most people on Western passports can travel Hong Kong without needing to apply for a visa in advance. Although Hong Kong and China have lots of cultural differences, the fact Hong Kong doesn't require a visa for tourists makes it a lot easier to experience Hong Kong without advance planning. If you want to visit mainland China without a visa, you probably can if your passport is on their list of approved countries, but…. you'll be limited to a 72 hour period (see here for more info). This is pretty useless for a country as big as China, unless you just want a tiny taste of it.
2. Huge airport makes it a good stopover option.
Lots of airlines fly through Hong Kong airport, meaning if you travel frequently, you're eventually get the opportunity to take a free stopover in Hong Kong. There's a good train system from the airport, which makes this easy. Accommodation tends to be a bit expensive, so be prepared for that and work it into your budget. Since it's a popular hub and there are tons of flights to Hong Kong, search hard for bargains. Hong Kong is a good stopover option because it is compact. You are landing where you want to be, rather than needing to take further onward transportation from the hub.
3. Opportunity for an exotic stand alone trip.
If you just fancy a short break away from home, then there are some decent packages to Hong Kong that include the flights and hotel. Since it's usually a direct flight, this may be an option if you want to go to a city outside Europe, and don't have many days of annual level left. Sometimes you just need a break and a change of continents! We have lot of friends who take trips to places like Dubai and Hong Kong, just for a change of scenery and love this. They'll watch for good deals and when they see something crazy good, pounce on it!
4. More than meets the eye.
Hong Kong is one of those places where people think they know what's on offer there, but there is lots more that's underneath the surface e.g., beaches. Also, people think of Hong Kong has a grown up city but there is plenty of light weight fun to be had, for example Hong Kong Disneyland.
5. Food.
Hong Kong is one of the great food cities of the world. It's best approached through a combination of following your nose and doing a bit of prior research, like this CNN article, and sites like Chowhound. Bear in mind that the explosion of food blogs means that some restaurants ended up getting overhyped for no reason, other than the fact they've been on lots of blogs. Most likely, the meals that you end up liking the most, won't be from restaurants you've read about on a Western blog. Blogs are however a good starting point and will certainly get you drooling.
photo credit: Robert S. Donovan via photopin cc