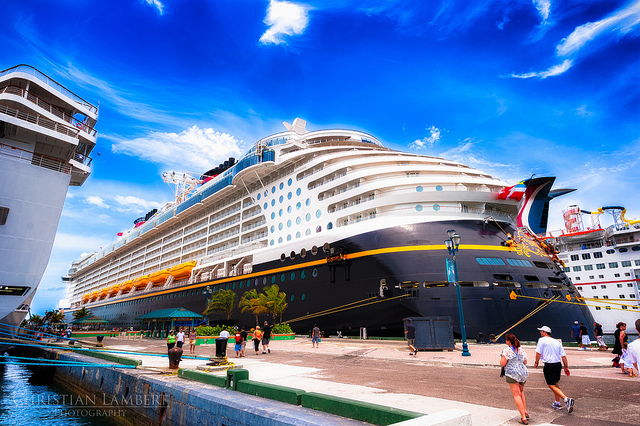 1. You don't need to be Captain trip planner.
If you're the person in your family who is the best at travel research, you can often find yourself doing ALL of the work. While trip planning is fun, it is also very time consuming. Planning for a group can be a frustrating experience when people don't speak up about their wants and needs initially and then start complaining once you've already made all the plans.
On a cruise, everyone can do their own thing and choose the activities they want to do. Very little planning required!
2. Cruises can be crazy good deals.
You should never pay anything close to full price for a cruise. There are some absolutely amazing cruise deals out there that will clock in at much less than paying separately for land-bases meals, transportation, and activities. This is especially the case when compared to options like island hopping around the Caribbean where flying would be much more expensive than cruising.
To get the best value, make sure you understand exactly what's included and what isn't. In most cases, be prepared to have some time offline since shipboard internet can really add up. Some activities or onboard restaurants may have surcharges attached. If you know about what these are in advance, you won't get any nasty surprises and you can budget realistically for your holiday.
Definitely look online rather than use a travel agent for booking a cruise. Agents make some of their best commissions off cruises and it's far more relaxing to take your time perusing your options without any pressure selling. There are lots of websites. The NYT has some additional suggestions for scoring cruise bargains. They're mostly aimed at US readers but you can apply the principles not matter where you're based.
3. Accessibility.
If you're travelling with older parents then cruises can offer them a way to keep travelling when they are no longer up to hours and hours of walking around cities and standing in lines at museums.
4. Something for everyone.
Cruises offer up enough entertainment options that there is going to be something that pleases everyone you're travelling with. Plenty of usually independent travellers discover that they like cruises, even if they were initially skeptical.
Make sure your cruise is going to be a good fit for your tastes and travel style. For example, river cruises tend to attract older folks. Cruises with lots of water based activities tend to attract families. For me, what "floats my boat" (bad pun intended), is having spacious pools, good food, and possibly most importantly… good singers and nighttime entertainment.
5. Island hopping.
As briefly mentioned above, cruises can be a great way to island hop on a budget. If you are independently minded then plan your own excursions for when you come into port. This may involve taking local transportation. Even if you just get yourself away from the ferry terminal, you should be able to negotiate much lower rates for things like personal guided tours around whatever island you're visiting. You'll often do best by NOT pre-booking. Do your research so you know what you want to do, but then be prepared to negotiate once you get there. You may be able to just use local transport without any type of guide.
If island hopping is your priority rather than onboard activities, pick cruises that offer the most time spent in each port.
photo credit: Christian Lambert Photography via photopin cc