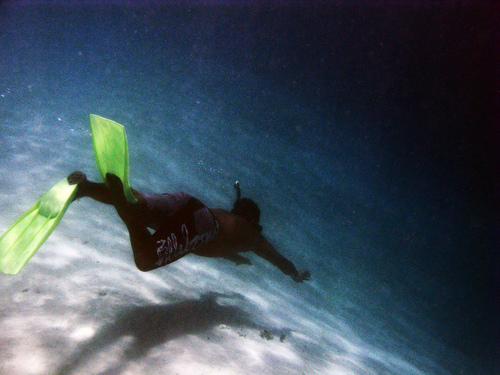 Malaysia is one of those countries that screams 'exotic', 'different', and 'paradise' whenever the name is mentioned and a vision pops up in your mind. Just off the coast of Terengganu state lies a little corner of paradise, best known for its fantastic scuba diving and snorkelling opportunities.
Welcome to Redang!
Also known in Malay as Pulau Redang, this part of the world contains an important marine park, meaning plentiful and rich marine-life and natural sights.
Upmarket and the total epitome of relaxation, you can reach Redang quite easily via flight from Kuala Lumpur or Singapore, making it a great idea for a two centre break. Most visitors arrive by boat however, setting off from Merang and taking a comfortable boat trip for around 40 minutes, before arriving at this island paradise.
It is important to remember that like most of this part of the world, monsoon season takes its toll, and it's best to avoid this time of year. In the case of Redang, avoid November to February particularly, when it will be a) wet, and b) closed. For the rest of the year however, you're looking at beautiful sunshine, warm temperatures, with a average of around 30 degrees, and fast-passing thunderstorms, which are something to behold.
So, what is there to do in Redang?   Well, basically it's all very much beach-based, and if you're wanting huge nightlife, bright lights and shopping, then you'd have been better off staying in Kuala Lumpur. If on the other hand you want to kick back on a stunning white sand beach, and check in with some stunning marine-life, then a visit to this natural wonder of an island could be for you. You don't even have to be a master diver to say hello to brightly coloured fish, as many come close to shore.
The largest and most popular beach on the island is Pasir Panjang on the east coast, where you'll find most of the island's large hotels too. Close to this beach is where you'll find fantastic snorkelling sights, with coral reefs to explore, and trips heading off a little further still.
Are you a scuba fan? You're in luck. The clear waters mean plentiful marine-life, including turtles and small sharks. Ask your hotel for information nearby dive schools, as it's quite possible to fit in a PADI accredited diving course during your stay, meaning you not only spend time on a stunning island, get a pretty impressive tan, learn some of the Malaysian culture, but you also come away with a certificate.   Everyone loves a certificate.
Whilst you're not going to find raucous nightlife and foam parties in Redang, you will find stunning natural surroundings and relaxing vibe.
Sometimes in life that's all we need.
photo credit: Notsogoodphotography via photopin CC