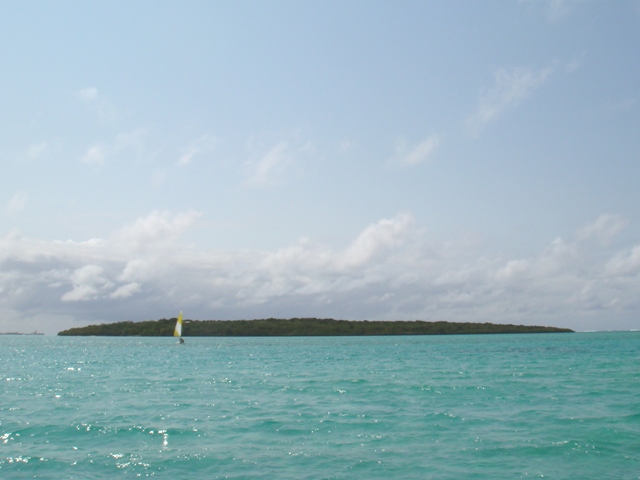 Mauritius, in the Indian Ocean, is known for its sunny year round weather and great beaches.
Here are some of the highlights of things to do there:
1. Grand Bay: Grand Bay is famous for its shops, restaurants, and hotels, so you might as well start your adventure here. This resort town is also known for having the largest beach in Mauritius, which offers perfect conditions for swimming, sailing, and windsurfing. Also, if you want to visit some of the neighbouring islands for fishing or snorkelling, you can use Grand Bay as a departure point.
2. The Waterpark Leisure Village: If you're travelling with your family and you have some time on your hands, you should consider heading out to visit a water park. The Waterpark Leisure Village is known for its children-friendly rides, but adults can also take part in all the fun. If you're thinking of visiting, make sure you start early in the morning, as the park closes before sundown.
3. Ile aux Aigrettes: When travelling to Mauritius, you will soon find out that there is no shortage of day trips. Ille aux Aigrettes is a destination recommended for everyone who is interested in wildlife preservation.
Some of the world's rarest animals live on this island, including the Aldabra giant tortoise and the Green Gecko. In addition to this, there is an active restoration project going on, which involves saving endangered plants and animals, as well as reintroducing those who were once threatened with extinction.
4. Eureka House: In Mauritius, you will undoubtedly come across several offers to tour some of the country's most famous houses. Eureka House is one of them, a large colonial house with its own garden and waterfalls. The house contains exhibits of antiques and photos which will help visitors learn more about Mauritius' history. Mango and palm trees also help turn this property into a peaceful haven, an escape from the crowded markets and beaches. Guided tours typically include a visit of the house, the gardens, and a traditional lunch at the estate's restaurant.
5. L'Aventure du Sucre: This is a destination well off the beaten path, but it is nonetheless worth it if you want to visit something out of the ordinary.
Located in an old sugar mill, L'Aventure du Sucre houses exhibits which food lovers are bound to enjoy. Besides learning about Mauritius' history, visitors can also participate in rum and sugar tastings, and pick up a few souvenirs, such as gift boxes, sugar-based desserts and, of course, rum. The neighbouring restaurant, Le Fangourin also has a wide selection of local dishes for those who don't have a sweet tooth.
6. The Black River Gorges Park: This tourist attraction is ideal for both hiking enthusiasts and tourists who like being outdoors (as long as they are at least ten years old). An early start is recommended for such a trip, as the trekking and bird watching can take up to half a day. The park houses around 300 species of plants and 9 species of birds which can only be found in Mauritius, while simultaneously preserving the island's remaining rainforest. The entire trekking expedition is guided. Whether you're an amateur hiker or a history buff, you will undoubtedly find something interesting and exciting to do on a holiday in Mauritius. By planning each day with care, you will have enough time to explore the main resort town, but you can also travel to some of the neighbouring islands.
Photo: Creative Commons