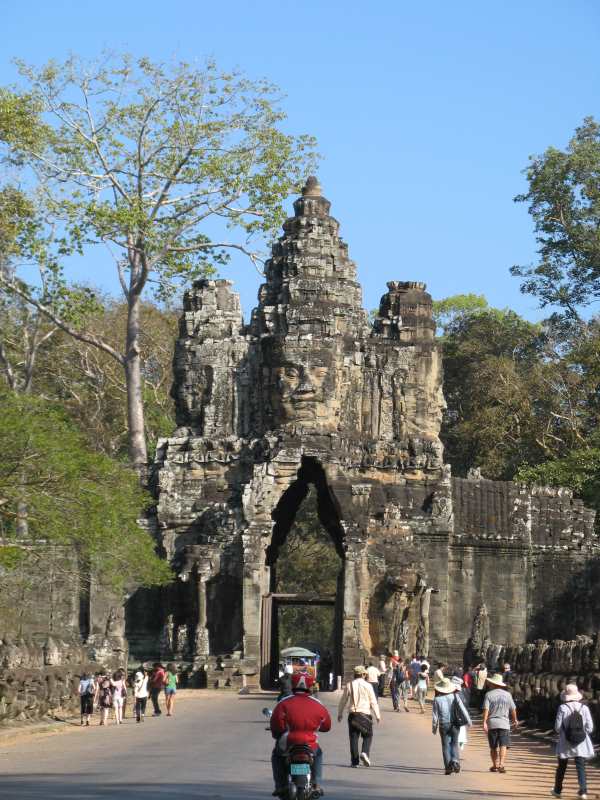 In November-December 2009 I spent several weeks doing medical volunteering in Phnom Penh, Cambodia. It was a life changing experience for me and I have been back there annually since. I took a few days out and travelled to Siem Reap to see Angkor Wat with some volunteer colleagues, but we still didn't escape the harsh medical reality of life in Cambodia.
Here are some excerpts of my email home to friends and family. They said they my emails entertaining and I should publish them so better late than never!
Hi from Siam Reap.
I have a bloody cold – in Cambodia!!!!
Very irritating to have to blow nose every 4 mins. Also an occasional
dry bronchitic cough which I've never had before. Quite a few of our
patients have had colds so I probaly got it from one of them. Mind
you, there is so much rubbish/crap etc decaying about the streets
here, and then the dust from the streets billows in your face on the
motos and tuk tuks so that's another option. I also have a bit of gut
rot amd diarrhoea today. Nothing too drastic – have remained continent
but I am glad there was a toilet on the bus today. The 5.5 hour
journey from Phnom Penh to Siem Reap was very pleasant as the scenery is
very interesting. Great value for only USD$7 too.
Not far out of PP we obviously struck the brick-making district.
We passed about 30 brick- making factories with multiple chimneys and tons of
bricks outside drying in the sun.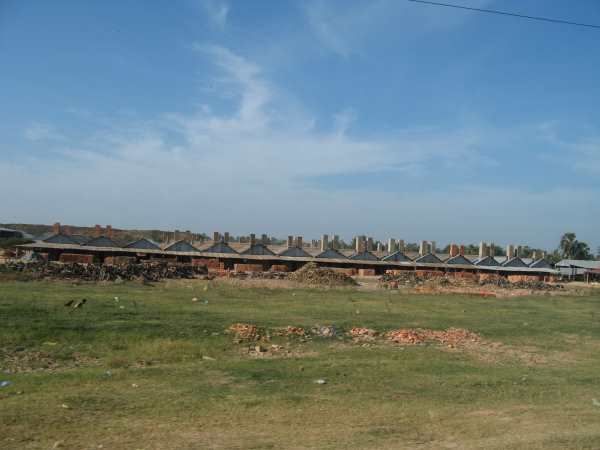 A little further on we were
surrounded by rice paddies. The local people use cows and water
buffalo in the fields to turn the soil and pull carts of produce.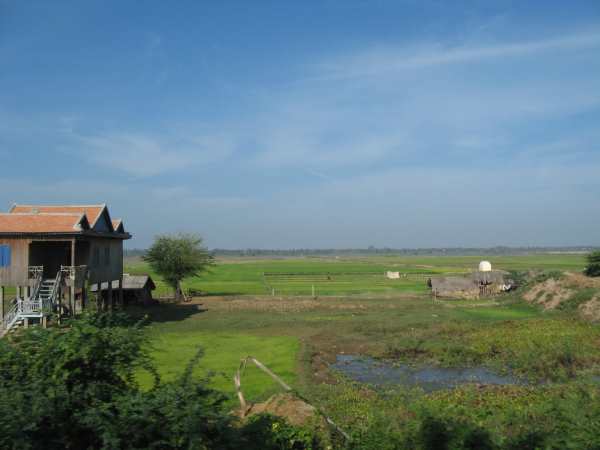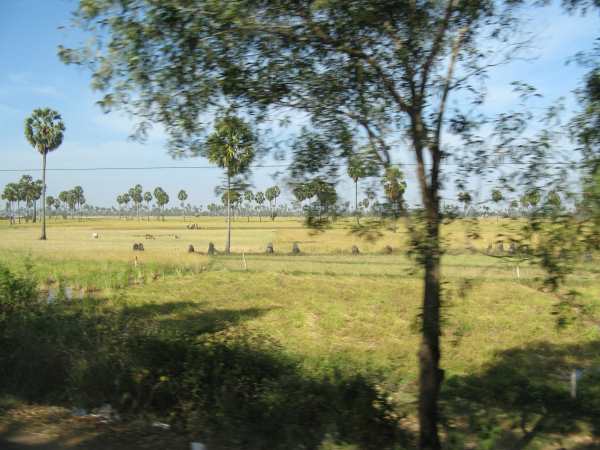 Passing countryside on bus
The road we travelled on was the major tourist route between PP
and Siem Reap/Angkor Wat and yet it only had one lane each way! Our
bus driver was very good but I have to say a good proportion of the
time was spent on the opposite side of the road! We shared the road
with bicycles, motos ( some carrying the corpses of 3 or 4 dead pigs
on the back), cattle-drawn carts, buses, tractors and cars, and he
would toot to warn them when he was coming up behind to pass them. Local
farmers were drying rice on large pieces of polyurethane on
the side of the road. I was amused when I saw one lot of grain that was
literally being dried across half the road!
The vast majority of the people here are dirt poor. It is amazing to
think that but for an accident of birth we might be in their
position.
We left PP at 0745, had a 30 min luch break at a town along the way
(where, surprize, surprize I had one of my favorite iced coffees with
condensed milk) and arrived at Siem Reap at 1315.

Two ice coffees!!
We had a complimentary tuk tuk ride to our lovely guesthouse
Hotel 89. It has only been open 6 months
and they are very keen to please us. The manager sat us down with a
cool drink and a chilled, wet flannel each, and gave us a map of the local area
and a Khmer phrase sheet, and arranged with us our tuk tuk transport for the next 2 days.
I have alrerady made friends with one of the hotel's young workers – I
know I can't help chatting them up. His name is Liukong and he has
studyed 1 year of Law at a university here. He has had to stop
studying for a while to work fulltime at this guesthouse to raise
funds so he can proceed with his study. He works from 6am to 10 pm 30
days a month and earns $40/month. His father is dead so he pays
$10/month to support his mother and his board is $10/month. He said he
will have to work full-time for 15 months to pay for 1 year's
university tuition.
My medical charity boss had heard through church contacts that there was a very sick
young woman in Siam Reap that a New Zealand maxillofacial surgeon had heard
about. He wanted us to check her out while we're her to see if she could be helped. While
the others went to the market, the two medical students and I
caught a tuk tuk to the local church where the 27 year old
patient was waiting with 2 church leaders, one of whom spoke good
English. We had heard that she had a proptosed eye (bulging forward)
but what we found when we got there was shocking.
She has had a tumour growing behind her left eye and nasal
bones over the last 4 years. She has a bulging blind left eye. She can
only count fingers with her right eye to 3 metres. The tumour has
obliberated her right cheek bone and so her right cheek bulges also. Some kind
person raised funds for her to go to Vietnam for an opinion in May
this year. They discovered she was pregnant and refused to proceed
with surgery. Her bonnie baby boy Moses is now 3 months old. She
returned to Vietnam 3 weeks ago, had a CT scan which looks awful and
was told nothing could be done for her. We took a full history,
examined her and took photos of her and her CT radiographs. We took the xrays
outside and I held them up to the sky while one of the students photographed
them!!! The photos came out surprisingly well. Her husband showed us a
photo of her at he wedding before this all started and she was very
beautiful.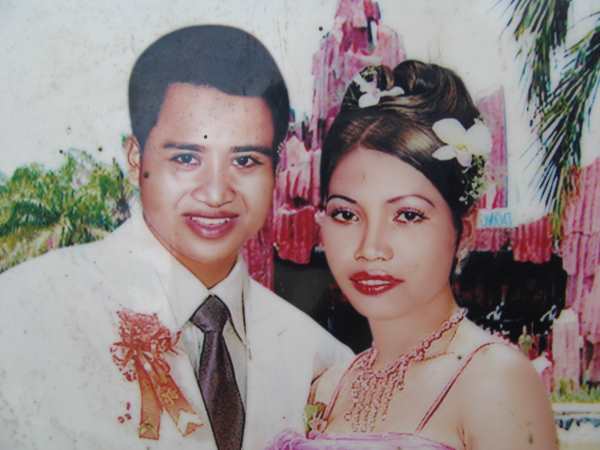 Despite how hopeless her presentation seemed, it is still
possible that the tumour is not malignant. We will send all our
information and photos to the specialist in NZ and he will give his
opinion as to whether anything can be done. I don't have a good feeling about it unfortunately.
It is so tragic – if she was in a western country like New Zealand she would have been treated
much earlier and not be in this dire situation where she will probably not get to see her baby grow up.
Back at base we set off on tuks tuks to see the sun set from the hill
temple of Phnom Bakheng which is part of the Angkor Wat complex. It
was eerie and beautiful.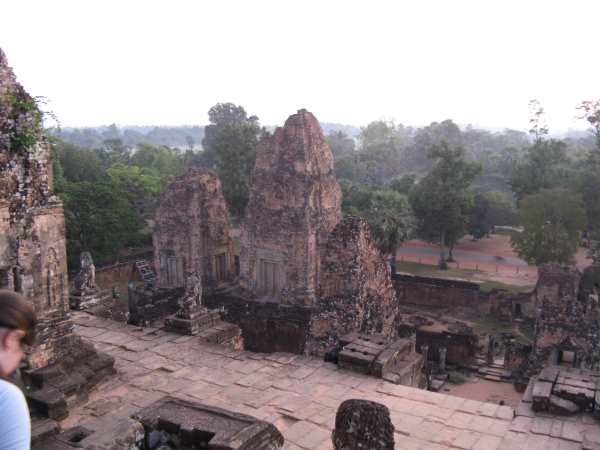 At the base of the hill
hawkers were trying to sell books and scarves, and temple rubbings
etc. There was a small band to land mine victims playing traditional
instruments for donations too.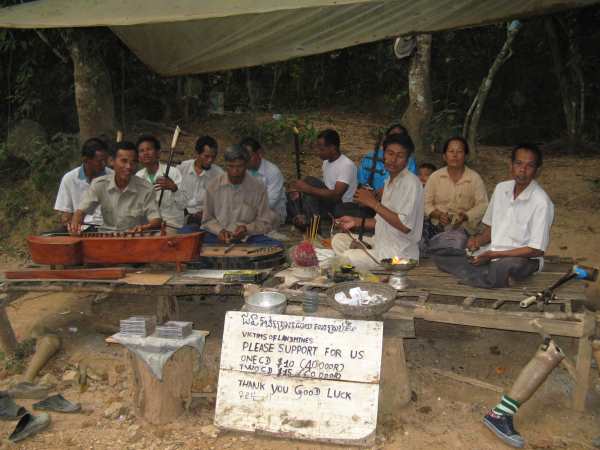 Must go. Someone is waiting for computer.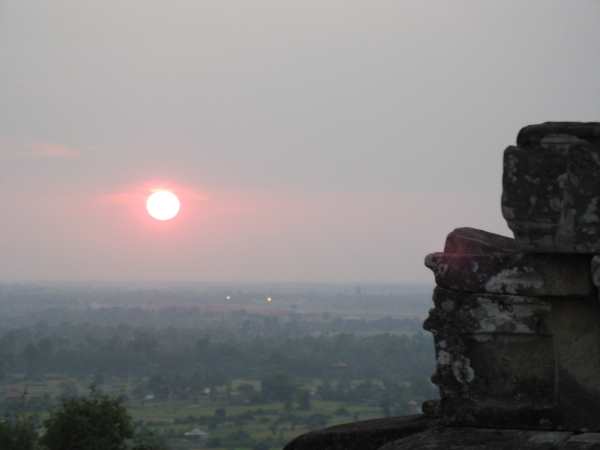 Love to all, KB.
June 2013: I see Hotel 89 is still going strong and has great reviews on Tripadvisor 🙂