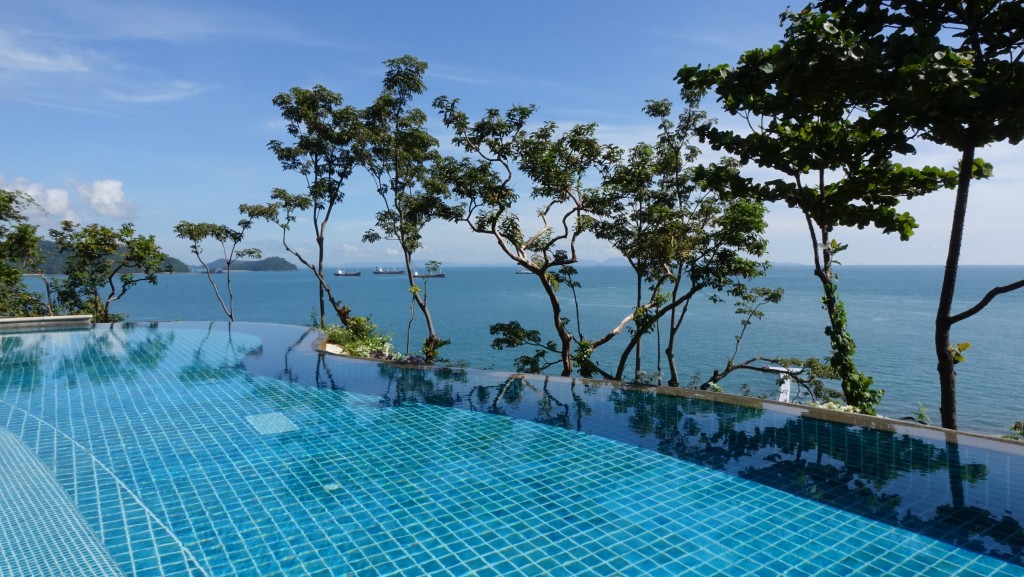 There is a term in psychology called the "hedonic treadmill". Basically it means that if you get too accustomed to something the happiness effect will wear off. For example, people might be happier for 3 months after getting a raise or a new car, but then they will return to their prior level of happiness. There are some ways this principle applies to travel too. The first few times you visit an airline lounge or fly a premium cabin class, it will be a special experience, and then it will be the new normal. Another example is hotels. We're big fans of staying in luxury hotels for part of each trip but not the whole trip. That way it stays a special experience. When are the right circumstances for treating yourself to a 4 or 5 star hotel?
1. When you're arriving from an international flight in the morning.
If you're going to pay for a nice hotel, it's good to get a full 24 hour stay. In our view, the perfect time to do this if you need to recover from your jet lag and you're going to be arriving mid morning or earlier. You'll often be able to check in a few hours early. Nothing feels better than a high end hotel bed after attempting to sleep in an airline seat for 12+ hours.
Do some thinking/research into how heavily booked the hotel is likely to be the night before your arrival. For example if you're attempting to arrive on the Saturday of a holiday weekend, there may not be many check outs that day and an early check in may be harder. If you arrive just slightly before check in time, there may be more people asking to check in early and you're probably more likely to be asked to wait until the actual check in time.
To help increase the chances of an early check in, call to request it. Make sure you've signed up for the hotel chain's loyalty program and added your number to your booking, even if you booked the hotel in a way that means you won't earn loyalty points for your stay.
2. When you're arriving in an unfamiliar city and expecting some culture shock.
Regardless of your time of arrival, if you're arriving in an unfamiliar city it can be a good idea to stay somewhere nice while you're getting over your initial culture shock. There are lots of advantages to this. It's usually easier to find a more well known hotel. If you're nervous about language barriers, stay somewhere centrally located and prominent that you know a taxi driver will have heard of. Very high population countries with unfamiliar languages are good candidates e.g., Hong Kong, mainland China, cities in India, Russia. Even if you're an experienced traveler, you can get an unexpected amount of culture shock in these types of places.
If you're on a budget, a great hostel can be a good alternative to a 4 star hotel if you're needing to acclimatize to an unfamiliar culture, since hostels often have tours and activities that run straight out of the hostel, there will be plenty of other English speakers to talk to.
3. A "babymoon" or other special occasion.
A "babymoon" is when a couple go away on a trip (usually international) before the birth of their baby. Babymoons are particularly common before a first baby's arrival. The Mom will often be travelling at the end of 2nd trimester or very beginning of the 3rd trimester. If you're going on one of these trips you may be wanting to have a less adventurous stay e.g., eat more in restaurants rather than street food, and use the hotel's spa services rather than random massage places. Whether it's a helicopter tour in Hawaii, a day spent at a hotel spa in Shanghai, or a Michelin star restaurant in Paris, a babymoon is by definition a time to treat yourself.
4. When you're travelling for work.
There are times when you're traveling for work and your office doesn't mind if you stay at a $100 or $200 a night hotel. Even if you're self-employed and you're in effect paying yourself, if you can treat a trip as a business expense, the real cost using pre-tax dollars is going to be lower than if you were paying for the same hotel as part of a vacation. If you need to do work, pay for somewhere you know will have good internet. If you are going to be having meetings and the people you're meeting with are going to know where you're staying, it's going to look better if you're not staying at a low end chain. Being able to invite colleagues for a drink at a nice hotel bar is a plus.
When not to splurge:
– If you're only planning on using the room to sleep and will be out sightseeing all day.
– When there are great lower cost flashpacker-style alternatives, where you know you'll get everything you need (a pool and air con if it's hot, reliable wifi, a comfortable bed, and peace and quiet).
– If you're arriving at a time of day when the hotel's best amenities will be closed e.g., if the hotel has an amazing pool but you'll be arriving after it's already closed for the night. Stay somewhere else and move there the next day 🙂