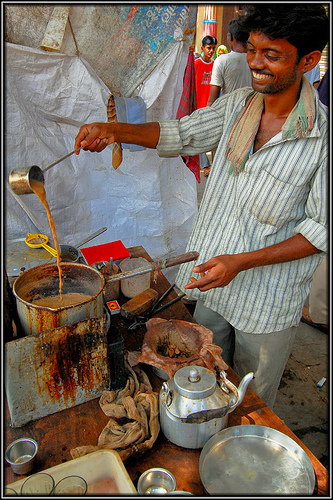 With bright colours, delicate presentation, and exotic aromas the Asian food experience is nothing short of an adventure. But how do our favourite dishes fair outside of their homes of origin?
There is nothing quite like walking down a humid street in Bangkok and spotting the fruit seller on his purpose-built bicycle. Better yet is when walking home in the evening, the scent of sticky chicken kebabs catches your attention. Street food in Thailand is cheap, usually a spontaneous decision, and fairly inconsistent. You never know what you're going to get or if you'll find it again. The answer? Open a restaurant. But everyone knows, the allure of street food cannot be boxed and served on a plate or from an outlet. Half the fun is being on the street.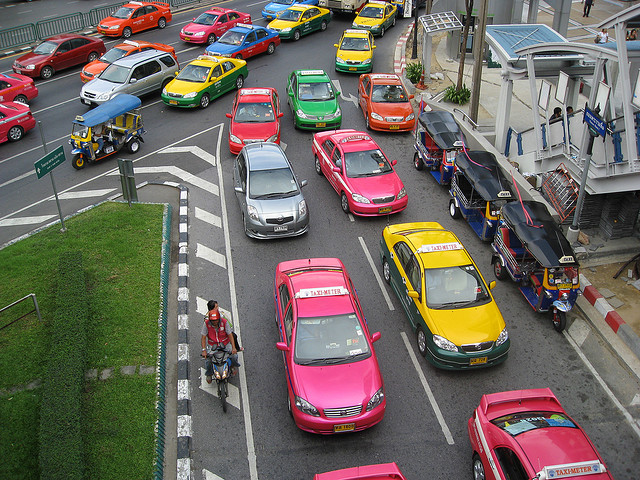 The same is true for South Korean food trucks. There is nothing better than walking home late at night and taking a seat at a food truck, pouring yourself some warm, salty broth and picking at Odeng (fish cakes) or Tteokbokki – extremely popular rice cakes in spicy red pepper sauce. Sure, you can get these dishes in small restaurants run by old women; you could even make them yourself at home, but there is something about the Asian city that makes Asian food taste so much better.
So what about the world's top Asian chefs that open up exclusive restaurants in the world's capitals; do these remain authentic?
Outside of Asia, quality and presentation (both in décor and food) is paramount and at Nobu Restaurant and Lounge at Caesars Palace, it's clear. This is award-winning chef Nobu Matsuhisa's largest restaurant to date; having opened other restaurants around the world. One mouth-watering choice is the Toro tuna topped with Ossetra caviar and gold flakes. Hot dishes at Nobu include a variety of options like melt-in-your-mouth Japanese Wagyu prepared in a choice of styles. Try the toban style where you cook the tender slices of meat to your liking on hot stones.
Another winner is Hakkasan at MGM Grand which serves classic Asian food by Michelin-starred Chef Ho Chee Boon and his team of highly skilled wok and dim sum chefs. Dishes include stir-fried black pepper ribeye beef with merlot, and silver cod with Champagne and Chinese honey.
You certainly won't find these items off any food truck and you certainly won't get the added flavour of the street and cold air inside the restaurants, but both are clearly Asian.
Finding your favourite amongst these is the tough decision and we'll be doing a lot more Asian food tasting (entirely for your benefit) around the world before we decide which is a better taste of Asia.