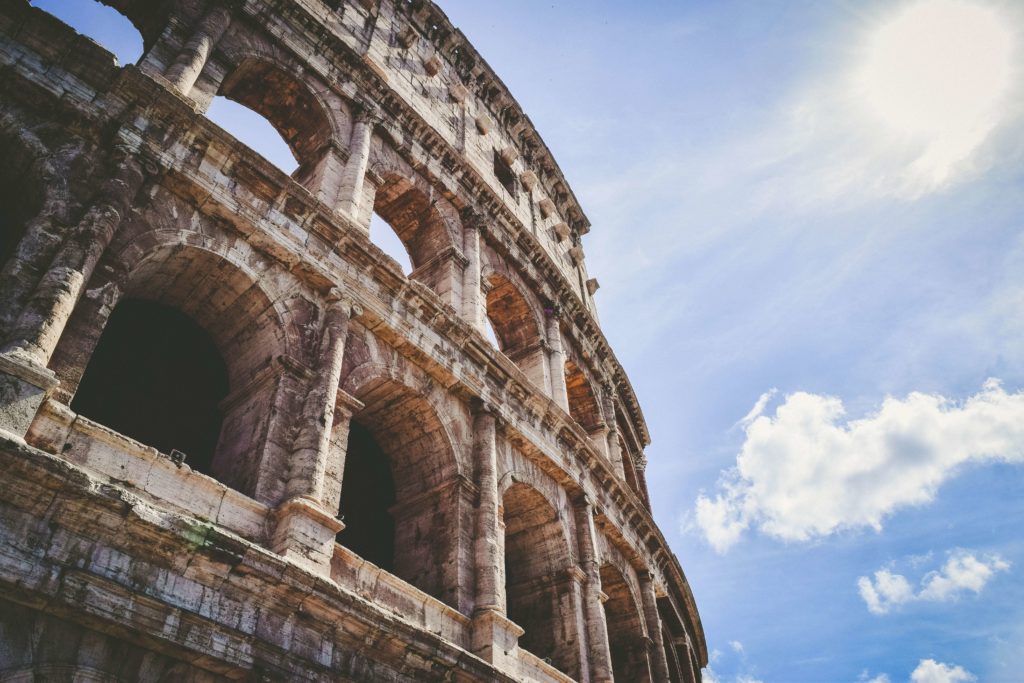 There's a big difference between the typical backpacker trip and the type of trip you want when you're wanting romance and a more sophisticated experience.
Why Rome is a great choice!
You can't really go wrong with Rome for romance. Virtually everything about is is romantic from the language, to sharing a whipped-cream topped gelato, to visiting the colosseum at night.
Getting around.
Consider things like private airport transfers rather than using public transportation. Getting on and off sweaty buses isn't exactly romantic. You want the first impression of the holiday destination to be a positive one after all.
Picking a hotel for romance.
If you're wanting to impress, pay attention to getting a hotel that has larger size rooms, nice bathrooms, and where the reviews don't mention any issues with noise. Ideally you'll want some nice dining options located near your hotel, or a hotel with a well-reviewed breakfast/room service. Where possible, it's usually much cheaper and nicer to pop out for a morning coffee and pastry, but you usually won't want to walk a long distance to get that coffee pick-me up!
Romantic Activities
Plan lots of unrushed strolling, and visiting attractions at less busy times (which is tough for Rome with how popular it is as a tourist destination.) Activities like throwing a coin into Trevi fountain can sound a lot more romantic than they turn out to be when you're surrounded by hoards of people. Therefore you might need to be a bit flexible if you arrived at a planned attraction and it's overrun with people. One of the highlights of Rome for me is visiting the Pantheon (an epic Roman building nearly 2 thousand years old) and watching the sun streaming in through the oculus in the roof. It dome truly is a marvel engineering, even by today's standards.
Don't sweat the small stuff
Getting stressed out about any hiccups that occur with travel (e,g,. Broken internet at the hotel) doesn't make for a romantic time. Plan backups, like having a good data plan on your phone that will work without costing the earth. Make sure you arrive at the airport in plenty of time, and for goodness sake, take some nice luggage rather than ratty backpack or the like 🙂 By being organized and doing good research (if you read thoroughly, hotel reviews will usually mention any issues like poor internet), you can can avoid most travel headaches. However, you won't be able to avoid everything that can go wrong, not matter how organized you are. Therefore when the unexpected happens, stay cool and relaxed. Making sure you're well fed and, especially hydrated, at all times will help you do that!
Did I mention gelato?
You could make your whole trip about gelato sampling and have a great time! Consider going to some of the long running gelato shops outside the tourist zones where you can sit down and relax into the shops. When you're considering dining, pasta is probably more romantic than pizza, but sharing a slice of pizza is a whole different matter 🙂 Again, what's really important is to avoid the tourist traps. Showing that you've researched in advance, or have a good eye for picking a great restaurant, will certainly score you points. Don't overdo the eating, to the point you feel sick or lethargic!
Image by Unsplash.