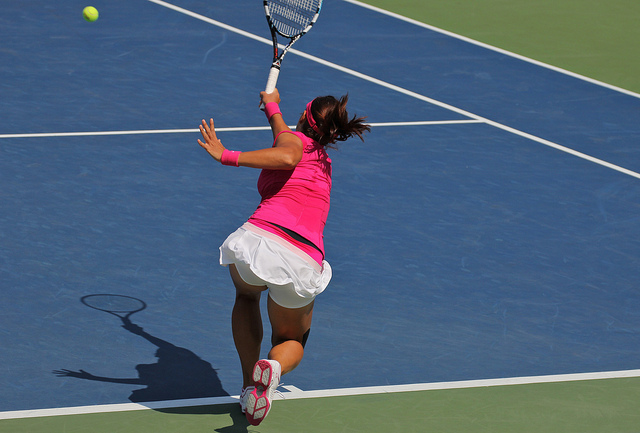 Travel can involve a lot of checking out the highlights of a place – the things that are on the lists of the "top 10 must-see" attractions for a destination. However, this can get a bit boring after awhile. Here are some tips for keeping your travel fun.
1. Mix up action-packed days with some relaxing, hang out days.
For example, it's really fun to go to the movies and hang out in the mall in Asia. The food courts at malls tend to have much better food than Westerners will be accustomed to at mall food courts at home. You can often get luxury movie experiences for around the same price as a normal ticket at home. You'll get food included and a giant plush seat. It really is watching a movie in style.
2. Attend a sporting event.
Even if you're not a huge sports fan, it can be fun to attend a sporting even while traveling. Tickets are sometimes cheaper than at home. Tennis is an especially good sport to be a spectator at. I find women's tennis is especially fun to watch as it seems less focused on just big serves. Singapore has a WTA tour event that attracts big name players and is coming up soon. Cricket is also a fun sport to watch as a spectator since it is more about hanging out for the day and picnicking than watching the match.
3. Attend a concert or a broadway style show.
Going to see a band on a tour or a broadway style show is something else you can do while travelling. If you live in a small place that doesn't usually get national or international tours, this can be a unique opportunity. Again, it may even be cheaper than at home. If you're adventurous, you could try seeing a locally famous band or musician rather than international talent/
4. Go for fancy drinks or afternoon tea.
Asia is a great place to live it up a little. If you've been roughing it at the beach, then it's nice to come back to civilization, put on some clean clothes and go to fancy hotel bar to sit on their terrace. Enjoy cool breeze, shade, and a cool drink. If you're not into bars, try going to a hotel restaurant for high tea. Given it's British colonial past, Singapore has a bunch of places you can go for a fancy high tea with dainty sandwiches and cakes, and excellent service.
photo credit: Marianne Bevis via photopin cc